These courses will help you unleash your inner irrigation designer, and give you the confidence to develop efficient and effective irrigation systems. Our focus is landscapes in California.
---
Drip Design by Checklist course launched on Monday, September 27.
This is a self-paced course that you will have forever access to.
---
In addition to our new course Drip Design by Checklist, see our other offerings. Scroll down to see the free mini-course and Free Resources for Landscape Designers. And click the "Sign Up" link at the top of this page to enroll in the school. You'll get announcements of courses and resources as they become available.


You could also sign up to become a member of Puddle-Stompers to get first dibs on future courses. Go here to sign up for free.
I recorded this video before COVID-19 hit, and gave us even more good reasons to use online education to uplevel your irrigation skills, knowledge, and services.
---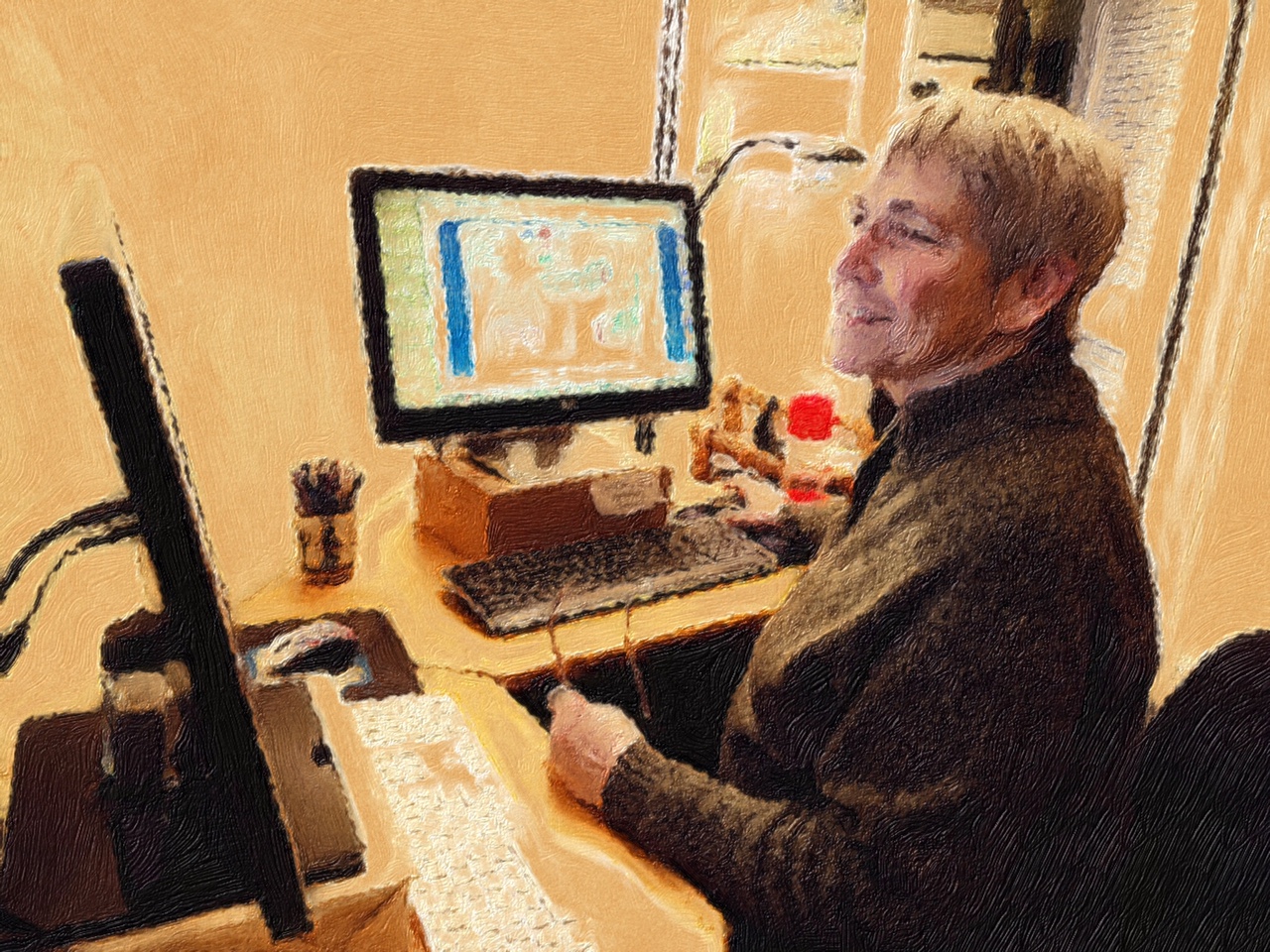 I'm an irrigation educator, designer, and consultant in the San Francisco Bay Area. I've been teaching irrigation to landscape professionals and the general public for the past 13 years of my 31-year landscaping career.
To see more about me and more irrigation offerings and resources, please visit our Puddle-Stompers website.
There is a high demand for irrigation experts in the landscape trade. I have so much to teach, and I'm excited about this opportunity to help you expand into your irrigation expertise potential.
---
---
What People Are Saying About Lori
"Lori makes the technical accessible and fun. She teaches because she deeply cares about people learning and being comfortable applying cutting-edge water management skills in their communities. I love that Lori puts her heart, her mind and the planet at the center of her work and her life. Lori is a (self-described) 'irrigation nerd' with the soul of a gifted leader in the field of water management, and she gets my highest recommendation every time!"
Jane Sylvester - Landscape Designer and C-27 Contractor
"Lori has a unique gift for taking technical and complex principles and concepts, and turning them into easy to understand and implementable practices. She is committed to going beyond what could benefit her and her business - she genuinely wants to help others understand irrigation and water-use efficiency and expand their knowledge and skills."
Cheryl Buckwalter - Landscape Designer and Sustainability Expert
As it should be, irrigation design is extremely technical, detailed and specific. Fortunately, Lori has an exceptional style of teaching that is inspiring rather than hydrologically overwhelming. Lori thrives on overcoming challenges which is absolute gold for us. Training under Lori gets you not only industry standards -- the knowledge she shares is far and above "book smarts." And then there is Lori – the signature smile, the "not-to-worry" clever solutions, the humor, and a passion you just really want to be part of.
Ginny Babbitt - Irrigation Designer and Fine Gardener
"I consider Lori a terrific mentor and a champion of irrigation design. Not only that, she is extremely generous with sharing both her time and educational materials. She has clearly dedicated her career to help further everyone's collective knowledge, and I'm very grateful."
Stephanie Morris - Landscape Architect
"I have attended several of Lori's irrigation classes and I can honestly say that she is the most knowledgeable teacher on the subject and has the most dynamic indoor and outdoor classes of all the courses I've taken."
Chuck Ingels - Former UCCE Farm and Horticultural Advisor for Sacramento County - Note: Although no longer with us, Chuck's passion, generosity, and contributions will live on in our hearts.
---